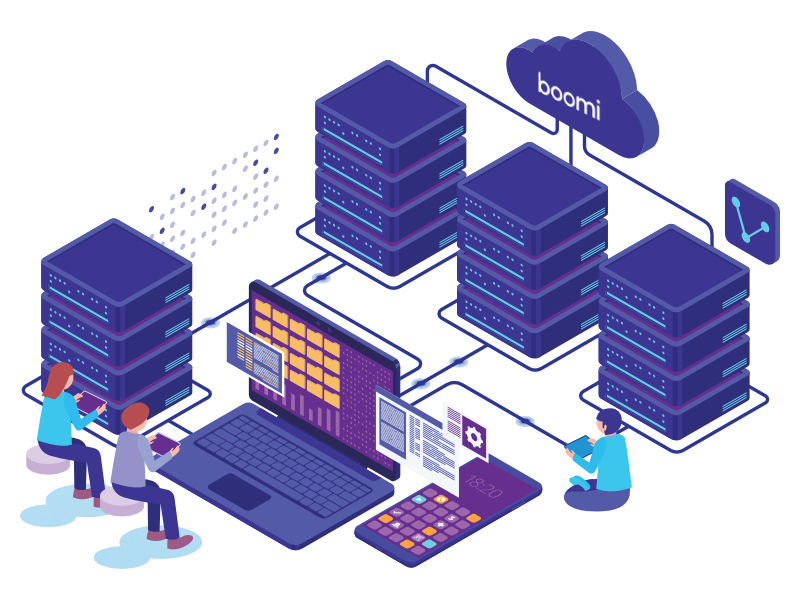 Strategic edge at lightning speed
RESKOM excels in overcoming integration challenges with Boomi's cloud-based platform. Seamlessly connect applications and data sources, streamline operations, and enhance business performance. Rapidly develop and deploy integrations, reducing costs and accelerating time-to-market. Maximize Boomi's suite of capabilities for API and data management with RESKOM's expertise. Choose our Boomi Advantage for scalable, agile solutions, on-premise or in the cloud. Unlock your data's potential and drive exceptional results with RESKOM.
yrs of cumulative Boomi expertise
Boomi Automation and Data Integration
Our services will help you integrate workflows that meet your business needs with ease. Third-party applications like Salesforce and Netsuite can be easily connected with Boomi, making data integration across hybrid multi-cloud landscapes a simple task for us. With Boomi's drag-and-drop mobility and vast library of applications and technology integrators, we can centrally manage the cloud and deploy integrations.
Boomi Master Data Hub (MDM)
Every company wants its data to flow seamlessly between devices. At RESKOM, we are aware that unreliable and ineffective data can negatively impact integration. We assist organizations in achieving accuracy and consistency in their data, enhancing the user experience by providing best-in-class Boomi MDM services. Companies can simplify and streamline their business transactions, purchase orders, and invoices with the Boomi MDM platform.
Boomi B2B/EDI Management
With Boomi B2B/EDI management, we can facilitate businesses in interacting with trading partners, deploying transactions, and monitoring integrations. With Boomi B2B/EDI management, we can:
Support essential B2B EDI standards
Connect with a wide range of trading partners
Manage your trading partners with a single click
Make everything from generating reports to reconciling them simple
Access your partners anytime with the Boomi AtomSphere platform
Workflow Automation & App Development
Boomi is a low-code or no-code platform, and its drag-and-drop interface simplifies app development. Our services ensure that automation is manageable and easy. We ensure smooth automation and workflow for an excellent user experience. With the Boomi platform, we can:
Easily and securely integrate data on-premise, cloud, and hybrid environments
Build efficient and flawless applications using the drag-and-drop interface
Flexibility to deploy apps either online or offline to enhance customer experience
RESKOM helps transform your business by creating integrated experiences that have a fast go-to-market and are scalable into the future. Every integration is executed by a team of experts with vast experience resulting in solutions which are robust and reusable.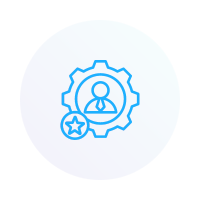 Deep Expertise
We recognize that successful integration entails more than just linking applications; it involves enabling seamless business processes, enhancing productivity, and optimizing user experience. Our approach empowers you with an integrated IT ecosystem, fostering efficiency, innovation, and growth.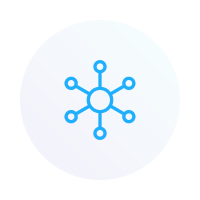 Our Accelerators
Through the utilization of our cutting-edge technology accelerators, you gain the ability to optimize your development and deployment procedures, eliminating potential bottlenecks, and expediting your go-to-market strategy for enhanced business success.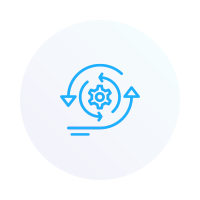 Agile & Reusable
Embracing Agile methodologies and designing reusable components are crucial for driving efficiency, productivity, and long-term success. Our tailored approach empowers you to construct scalable integrations, achieving rapid growth and sustainable performance.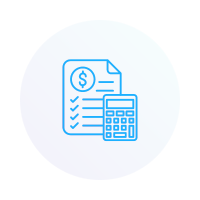 Flexible Pricing
We understand that different customers have different requirements. That's why we have designed our Scaled Pricing strategy to accommodate a variety of factors, ensuring that you get the most out of our services.
Benefits of Integrating with Boomi
Speak to our Boomi Consultant​
Please contact us to learn more about how our Boomi consulting services can help you accelerate growth and future-proof your business.